So after a ridiculously long dry spell, I reappear. It's been a wet, weird summer. Mostly a good summer, but wet. Ick. So to catch everyone up, school is over, LT stayed out west for work and still loves it. He did a great job in school, and continues to make this mama proud. Maggie is a very good teenager, and sometime drives me nutty, but is headed into her senior year, and we've been traveling the state looking at colleges. Abby is on her own vacation, and thankfully, seems to be enjoying that too. So glad for some time home alone with Jack. Isn't that a surprise?
We've had a good summer so far, even going on our own vacation, sans children, the first ever. It was delightful and I now want to move to the mountains of Alaska. I realize that isn't a real possibility at this moment, but still, I was moved to tears by the beauty of that place. Simply beyond words, and photos don't even remotely do it justice.
My work continues to be the same, but I've come to a better place with it. Part of it may be that I've been at the same place for nearly 10 years, and that is the longest I've ever done anything, except parent and drive. There's some perspective for you. I apparently have a whole lot of quit in me. Ha ha.
Celebrated 50 years of marriage for my parents a few weeks ago. What an incredible and awesome achievement. I am so proud to have parents that still love each other, and even went on a quick week adventure to celebrate.
That's the quick recap. Hope you have a great day, and that it is summer day with sunshine!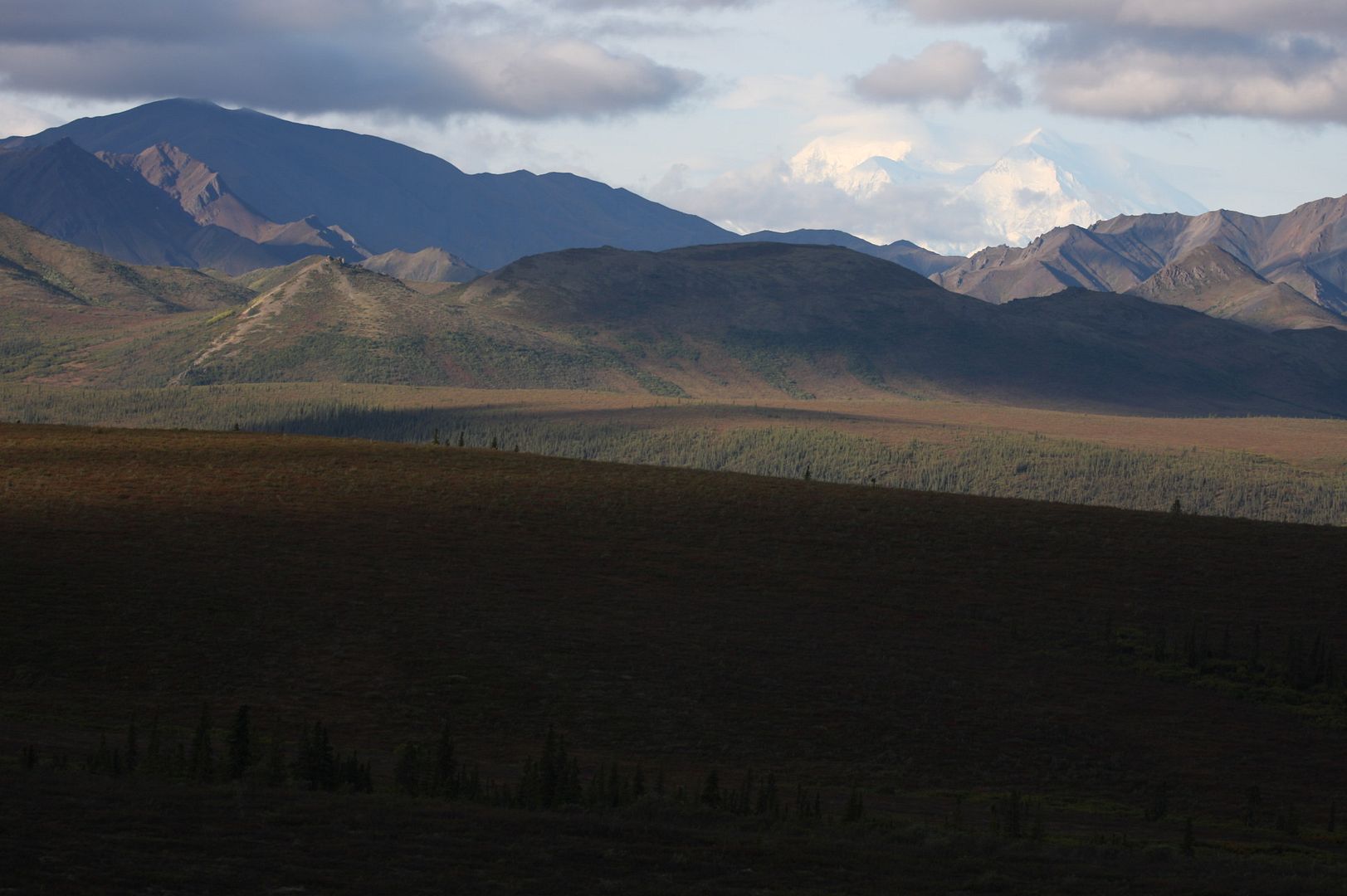 thank you to: http://i230.photobucket.com/albums/ee120/JustAnEngineer/Alaska/Denali/IMG_2364.jpg